Who turned up the heat?! The sun is radiant in Kansas City, is your lawn protected? Hydrate your lawn with a sprinkler system service in Leawood!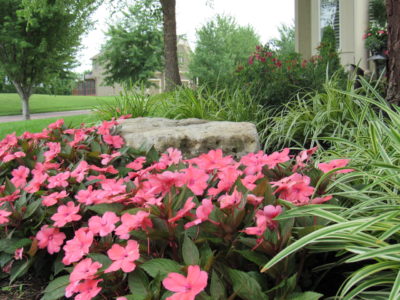 The sun brought it's A game early May – shining with full force. We've noticed the numerous sunburns and farmers tans around neighborhoods! While you're enjoying the great outdoors, are you thinking about your lawn? The sun and heat can really affect the hydration of your soil. Lack of hydration can lead to sparse, dying grass. Overcome these negative effects with a sprinkler system service in Leawood.
A sprinkler and/or irrigation system provides a lot of essential benefits to the health of your lawn. The best part? It requires little to no effort by you! We'll take care of it for you.
From sprinkler system service turn-on which includes a complete full system check, checking all parts and coverage of the system to ensure it is watering properly.
During a sprinkler system turn-on, you never know what the condition state will be of your sprinkler. Your sprinkler could be good to go and run properly right from the start. However, like most hardware, your sprinkler will need maintenance or repair. When this happens, don't stress! If you work with Aspen, we'll start taking care of it for you the same day.
If your sprinkler is beyond repair or if you need a new installation altogether, great! Aspen's team of professionals can help design a sprinkler that is custom to the composition of your lawn – the surface area, areas of high/low sun, soil type and the appropriate amount of water.
By focusing on water conservation, you can rest assured your lawn will receive the appropriate amount of water without hijacking your water bill!
Impressed by how easy and seamless our services are? Well, we don't stop at irrigation system service in Leawood. We offer homeowners landscaping and shrub trimming service in Leawood to add an extra element of beauty to your lawn. Your curb appeal says a thousand words. Let's make the magic happen together!
Request a callback or use our free quote tool to get started with sprinkler system service in Leawood.