Aspen – Your Trusted Lawn Care and Landscaping Company in Overland Park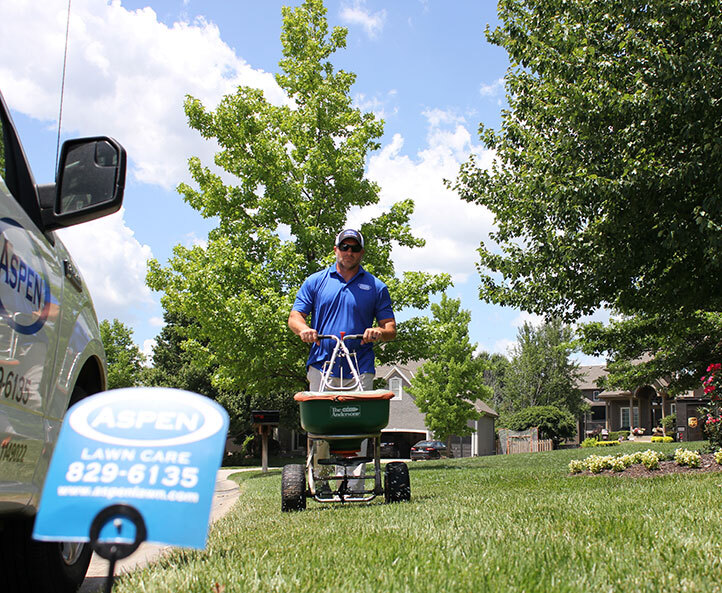 At Aspen Lawn Care, we're not just a landscaping and lawn care company in Overland Park. We are your partners in transforming Overland Park outdoor spaces into works of art. Our team has a deep-rooted passion for creating and nurturing landscapes. Each Aspen professional takes pride in being your go-to person for all your lawn and landscape needs.
Our seasoned experts understand the unique challenges of lawn care and landscaping. It is our job to become familiar with the local climate and soil conditions. As an experienced Overland Park lawn care company, we offer tailored solutions that breathe life into your vision of the perfect outdoor haven. From landscape maintenance that keeps your surroundings impeccable to innovative sprinkler service in Overland Park, to revitalizing lawn seeding and fertilizing, Aspen is committed to turning your dreams into a breathtaking reality.
Welcome to a world where nature's beauty and human craftsmanship meet – welcome to Aspen Lawn Care, your source for lawn care and landscape maintenance in Overland Park.
Lawn Care
in Overland Park
At Aspen Lawn Care, we strive each day to be the best lawn care company in Overland Park, Kansas. Our experienced associates have a passion for creating breathtaking landscapes. We are truly dedicated to turning your outdoor dreams into reality. Our team of skilled professionals understands the unique climate and soil conditions of the region. This allows us to provide tailored solutions that result in lush, vibrant lawns.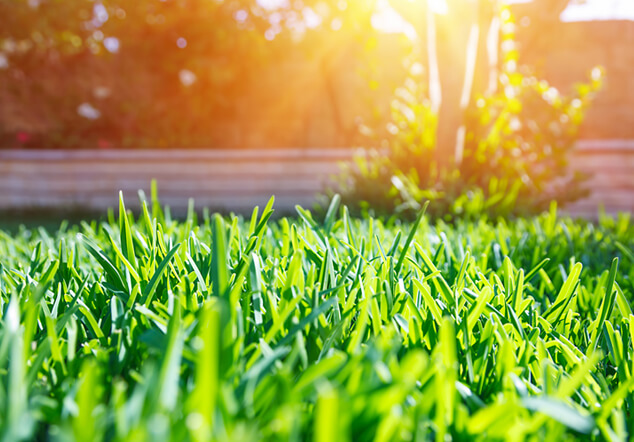 Landscape Maintenance in Overland Park
Maintaining a picturesque landscape requires more than just occasional attention. It demands consistent care and expertise, which is where Aspen Lawn Care excels. As a leading landscaping company in Overland Park, we offer a comprehensive range of tasks designed to keep your property looking its best, all year round. These include:
Mowing
Edging
Trimming
Mulching
Weed Control
Plant Health Management
Whether you have a small residential garden or a sprawling commercial property, Aspen is ready to handle the job efficiently and effectively.
Irrigation Services in Overland Park
A well-designed and properly functioning irrigation system is essential for the health and beauty of your landscape. Aspen Lawn Care offers top-notch irrigation services in Overland Park to ensure that your plants receive the right amount of water at the proper time. Our experts will assess your property's unique water needs, design a custom irrigation system, and handle the installation with meticulous attention to detail. With our services, you can enjoy a flourishing landscape without the hassle of manual watering. You'll also have peace of mind knowing that you're conserving water and promoting sustainability.
Sprinkler Installation in Overland Park
A lush, green lawn is the hallmark of a well-maintained property. Achieving this requires a reliable sprinkler system that evenly distributes water across your landscape. Aspen Lawn Care specializes in sprinkler installation in Overland Park, employing cutting-edge technology and industry best practices to ensure optimal coverage and water efficiency. Our team considers factors like soil type, plant varieties, and sun exposure to design a sprinkler system that caters to your specific landscape needs.
Whether you're starting from scratch or upgrading an existing system, we're committed to providing solutions that yield greener, healthier lawns. If your current sprinkler system is giving you trouble, give us a call. Aspen Lawn Care provides high-quality sprinkler service in Overland Park and numerous other surrounding communities.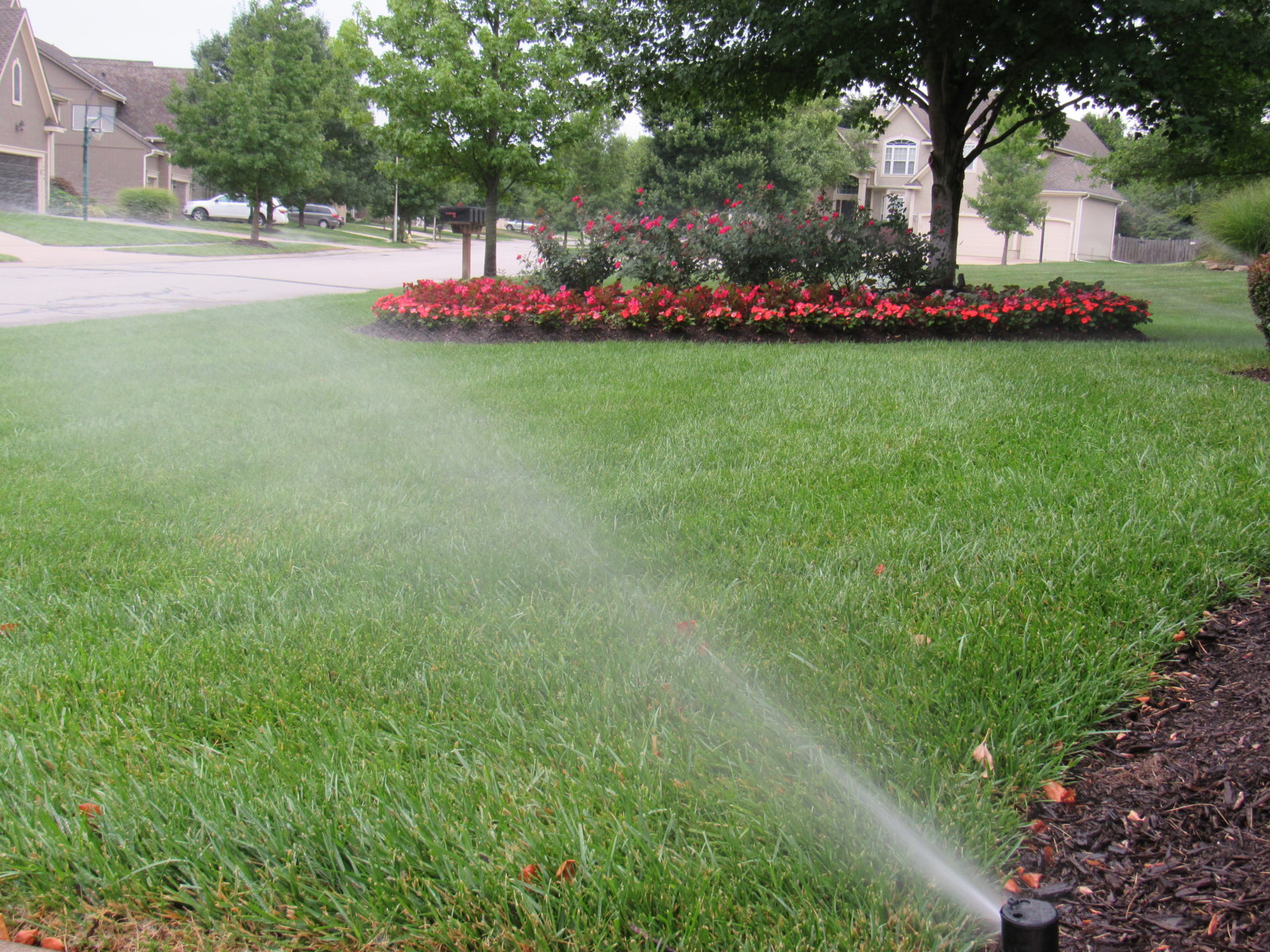 Fertilizing and Lawn Seeding in Overland Park
A vibrant lawn begins with healthy soil and proper nutrients. Aspen Lawn Care is a premier Overland Park lawn fertilization company with services designed to rejuvenate your lawn and promote robust growth. Our experts analyze the condition of your soil and the specific requirements of your grass species to develop a customized plan. From overseeding patches to complete lawn renovation, we use high-quality seeds and fertilizers to ensure optimal results.
As a respected lawn seeding company in Overland Park, our approach enhances the color and texture of your lawn. It also strengthens your yard's resistance to pests, diseases, and environmental stressors. By scheduling a seasonal lawn seeding in Overland Park with our team at Aspen, your lawn will be in great shape to withstand some of the toughest weather conditions.
Our lawn seeding company in Overland Park will pay your yard a visit whenever it needs a boost. Whether it's spring or fall, you need a professional Overland Park lawn fertilization company like Aspen to make sure your lawn is in the best condition possible.
Experience the Aspen Advantage
At Aspen Lawn Care, we're more than just a lawn and landscaping company in Overland Park – we're your partners in creating outdoor spaces that inspire. Our commitment to excellence, attention to detail, and a deep understanding of the local environment set us apart as the go-to choice for all your lawn care needs. Whether you're seeking regular landscape maintenance, irrigation solutions, sprinkler installation, or lawn revitalization through seeding and fertilizing, we have the expertise and dedication to transform your vision into a reality.
Why Choose Aspen?
Expert Team: Our team of experienced professionals comprises skilled technicians and knowledgeable horticulturists who are passionate about delivering exceptional results.
Tailored Solutions: We understand that every property is unique. Our services are customized to suit your specific requirements, ensuring the best possible outcome for your landscape. Whether you need sprinkler service in Overland Park or an Overland Park lawn care company, we've got you covered for all your lawn and landscape needs.
Cutting-Edge Technology: From irrigation systems to sprinkler installation, we leverage advanced technology to optimize efficiency, water usage, and overall performance.
Sustainability: We believe in environmentally conscious practices. Our services are designed to enhance the beauty of your property. We also strive to minimize water waste and promote sustainability.
Customer Satisfaction: Your satisfaction is our priority. We're dedicated to clear communication, timely services, and exceeding your expectations at every step.
Transforming your outdoor space starts with a simple step – contact our team at Aspen – then schedule your premium lawn care in Overland Park today.
Are you ready for the landscape you've always envisioned? Don't delay! Get in touch with us today to book a consultation. Take the first step toward a greener, more vibrant future for your Overland Park property.