My promise to you is that I will always give it my all to see that the service you receive is my best.
– Kent Girton, Owner & Founder
In 1985 I Started Aspen Lawn Care and  Aspen Pest Control  with a couple friends and a lawn mower that I borrowed from my dad. Our first company vehicle was my 1976 AMC Matador that I used to tow our equipment trailer. As the business began growing, I first purchased lawn care equipment from garage sales because I didn't have the budget to buy new. We worked hard every day to gain the trust and respect of our customers.
Now, more than thirty-five years later, I have surrounded myself with others who share the same commitment to quality and service. I know it is our employees who set us apart from other lawn and pest control services. Through our commitment to customer service, hard work, and professionalism, our customer retention level is above 97%.
Our mission is to:
Provide the finest and most efficient lawn care services in Kansas City.

Exceed client expectations on every job.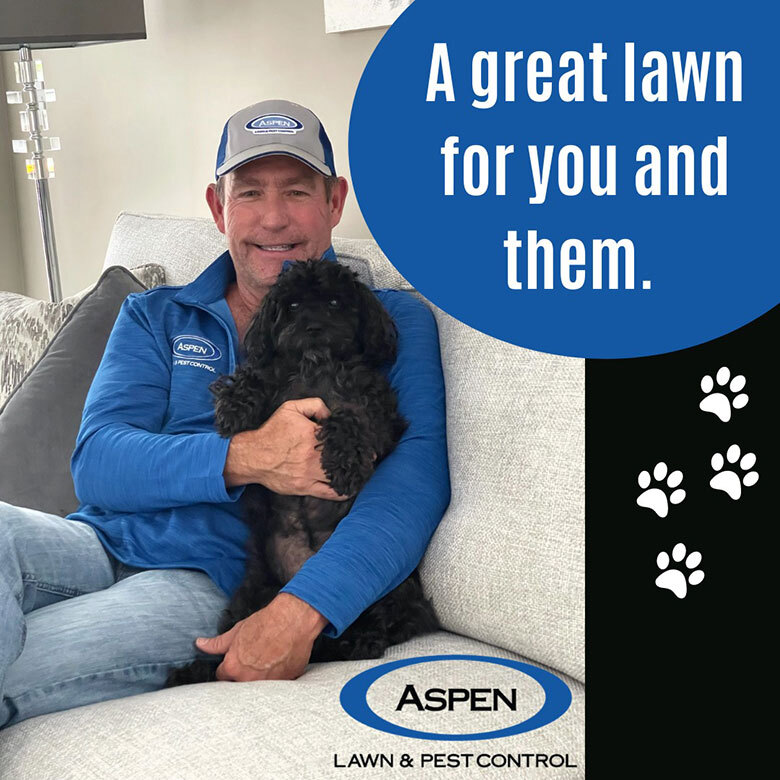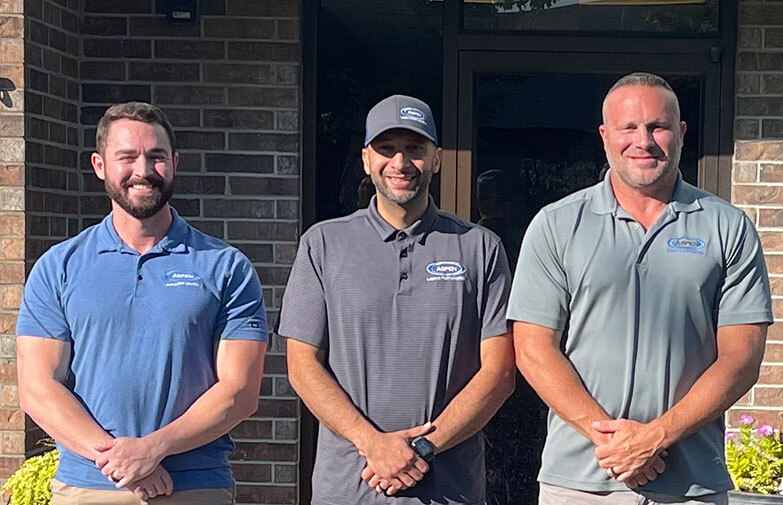 We commit to:
Provide prompt, courteous, and reliable customer service.

Remember the value of hard work, personal integrity, and teamwork.

Prioritize efficiency, innovation, and environmental care.

Seek the well-being of all our employees.
Kent Girton – Owner
My name is Kent Girton. I am the owner and founder of Aspen Lawn & Pest Control. My job is to create a team that will provide service that exceeds your expectations. I believe that if we take care of our employees, then they, in turn, will take care of our customers. I love working with people and helping them choose the best services for their lawns. When not at work, I enjoy going to the lake and hanging out with my three grown children, grandchildren, and my wife, Pamela.
Mo Mohammad – President
My name is Mo Mohammad. I am the President of Aspen Lawn & Pest Control. In this role, my goal is to ensure our team meets and exceeds all client expectations. I believe that encouraging all our employees to develop and pursue their strengths will eliminate their weaknesses and allow them to grow personally and professionally. My top 5 strengths include Positivity, Achiever, Responsibility, Competition, and Significance.
Justin Girton – Vice President
My name is Justin Girton. I graduated from Fontbonne University with a degree in Business Administration. I have more than seven years of experience in the green industry. I enjoy working with our customers to bring out the best in their outdoor spaces. In my free time, I enjoy sports, fitness, and spending time with my wife and dogs.
John Lohse – Chief Operations Officer
My name is John Lohse. I grew up in Louisburg, KS, and graduated from Pittsburg State University with a bachelor's degree in psychology. I've been in the green industry for more than 25 years. I have extensive experience with golf courses and residential turf. As COO of Aspen, I'm responsible for the day-to-day operations and ensuring that all systems, resources, and people are in place to achieve our goals and meet client expectations. My wife Sarah and I have three children. In my spare time, I enjoy hunting, fishing, and attending my kids' sporting events.