Aspen – Your Reliable Pest Control Company in Overland Park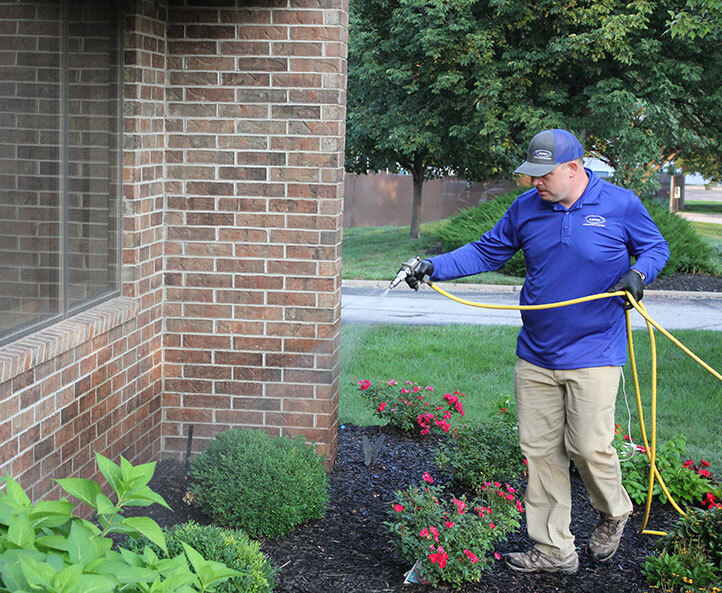 At Aspen Lawn & Pest Control, we're dedicated to transforming your outdoor space into a haven of beauty and comfort. As a comprehensive lawn care and landscaping company in Overland Park, KS – we understand that true outdoor enjoyment goes beyond lush green lawns and vibrant landscapes – it also involves a pest-free environment. Our unique approach combines top-tier lawn care expertise with an effective strategy for pest control in Overland Park. Our experts will ensure that your property remains stunning, healthy, and free from unwanted intruders.
Overland Park
Pest Control Company
Say goodbye to unwelcome pests with Aspen's integrated pest control solutions in Overland Park. Our skilled technicians are equipped to tackle a wide range of common pests that can disrupt the tranquility of your outdoor space. From ants and roaches, to rodents and more, we implement targeted strategies that prioritize safety, efficiency, and lasting results. Our holistic approach to pest control in Overland Park doesn't just eliminate bugs and critters – it prevents future infestations, safeguarding your property and loved ones.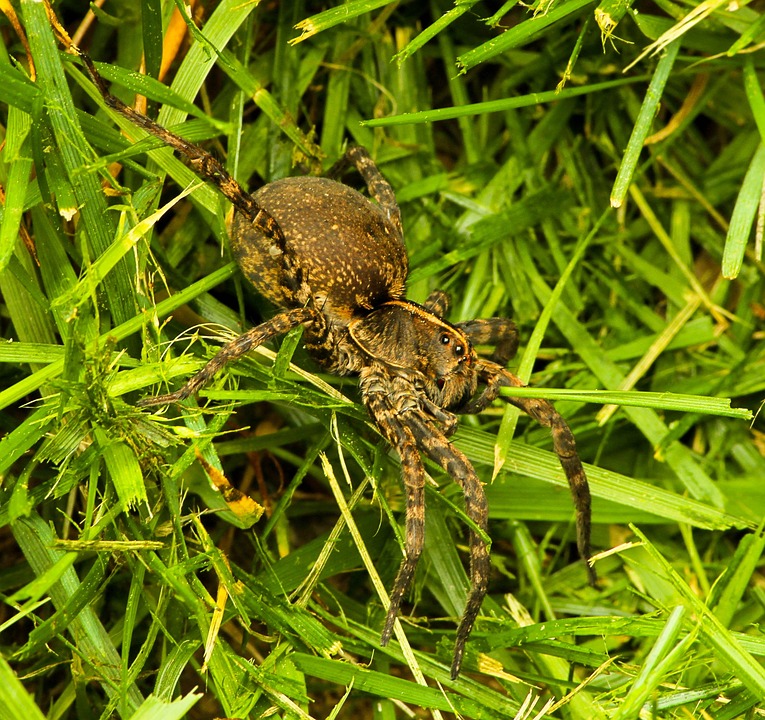 Spider Control in Overland Park
Spiders are among the most common household pests, and their presence can range from a minor annoyance to a serious concern. Aspen's spider control services in Overland Park address these eight-legged intruders with precision. Our experts identify spider-prone areas, implement safe and effective removal methods, and create barriers to keep spiders at bay. Whether it's harmless garden spiders or potentially harmful species like brown recluses, we have the knowledge and tools to manage them. Our specialists on spider control in Overland Park will allow you to enjoy your outdoor space without any unwanted arachnid encounters.
Mosquito Control in Overland Park
Don't let mosquitoes ruin your outdoor fun. Aspen Lawn & Pest Control offers comprehensive mosquito control services in Overland Park, ensuring your yard remains a comfortable and enjoyable space. Our pest control company in Overland Park is well-versed in mosquito behavior and breeding patterns specific to the region. We implement a combination of environmentally-friendly treatments and targeted interventions to significantly reduce mosquito populations. By addressing breeding sites and applying effective treatments, we create a barrier that keeps these disease-carrying pests away, allowing you to reclaim your outdoor oasis. If you need mosquito control in Overland Park, our team at Aspen is ready to assist.
Flea & Tick Control in Overland Park
Protect your family and pets from the dangers of fleas and ticks with Aspen's specialized pest control services in Overland Park. These tiny parasites can pose significant health risks, making proactive management essential. Our tailored approach focuses on both prevention and eradication, ensuring that your outdoor spaces are safe havens for everyone. As a leading Overland Park pest control company, we target key areas where these pests thrive. Each pest control specialist at Aspen utilizes safe and proven methods to break the life cycle of fleas and ticks to reduce their presence on your property.
Experience the Aspen Advantage
Choosing Aspen Lawn & Pest Control means choosing a comprehensive approach to your outdoor space. Aspen's commitment to excellence is evident in every facet of our services:
Expertise: Our staff consists of some of the most skilled professionals in Overland Park. We have an in-depth knowledge of both lawn care and pest control. This dual expertise allows us to offer seamless solutions that address your entire outdoor environment.
Custom Solutions: We recognize that every property is unique. Our services are tailored to your specific needs and challenges. We want to ensure you get the best results when it comes to pest control services.
Cutting-Edge Solutions: We offer state-of-the-art pest control techniques and innovative lawn care practices. We leverage advanced technology to provide efficient, eco-friendly, and long-lasting solutions.
Safety First: Aspen puts you and your loved ones as our top priority. Our pest control methods are designed to minimize risks while delivering maximum impact.
Customer Satisfaction: Your happiness drives us. We prioritize clear communication, timely services, and strive to surpass your expectations with each interaction.
Elevate Your Outdoors with Aspen
A Dependable Overland Park Pest Control Company
Aspen Lawn & Pest Control is your one-stop destination for achieving a beautiful, thriving, and pest-free outdoor space in Overland Park, KS. At Aspen, we have the combined expertise of a premier lawn care business and a thriving pest control company in Overland Park. Our dual expertise is what sets Aspen Lawn & Pest Control apart from the competition. This allows us to provide comprehensive solutions that cater to your unique needs.
Whether you're seeking spider management, mosquito eradication, flea & tick prevention, or any other type of pest control in Overland Park, we have the experience and dedication to make your outdoor dreams a reality. Contact us today to discover how Aspen can elevate your outdoor living experience. Our knowledgeable experts look forward to assisting with all your lawn and pest control needs.