Aspen's sprinkler repair service
Are you in search of a quality sprinkler repair service in Leawood? Aspen Lawn and Care is the place for you. Sprinkler systems can transform your dreary grass into luscious, green locks that your neighbors will envy. The slight trouble is sprinklers, like most items, sometimes need repairing. This is no issue at all. When using Aspen's sprinkler service, we guarantee excellent assistance. We are prepared for all inconveniences you may experience. We're here to lend a hand with all issues that may arise. Sprinklers are a hassle to fix, and we don't want you to overdo it.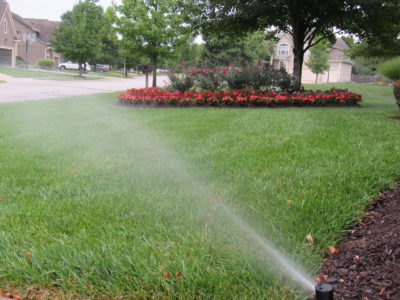 If your sprinkler needs repairing…
If a sprinkler needs repairing, Aspen is here to provide services that will assess the problem as smoothly as possible. Our team members will come out and fix the issue as quickly as possible. After solving the problem, our technicians will then test the sprinkler system to verify that the whole irrigation system is up to par. 
What if my sprinkler is broken?
Don't worry. Aspen's sprinkler maintenance service knows just the right moves and tricks to fix your sprinkler. There is no need to frantically scan the web in search of a random handyman. We believe our team can perform the task presented in minimal time leaving you with no troubles at all.
If your sprinkler is completely broken our sprinkler maintenance team is the perfect match for this problem. We can discuss with you replacing the entire sprinkler system itself or simply replacing a damaged part if needed. A damaged or broken sprinkler can be fixed in less than 24 hours.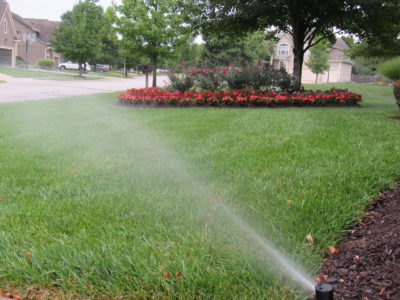 We want to help.
At Aspen, we want to be your go-to helping hand. We are available year-round to fix and repair any sprinkler needs. Our specialists can solve maintenance issues, set up for winter, perform sprinkler turn-ons and more!
If you're in need of a sprinkler repair service, call us. We're here to lend a helping hand.