The joy of springtime is here! Although, this brings some pesky habits along with it. It becomes weed central when the swarm of the nice weather comes around. Custom turf programs and weed controls are ideal options for overcoming issues with pesky weeds!
The benefits of implementing a custom turf program to prevent weeds
Custom turf programs in Kansas City and Overland Park are realistic and healthy options for solving weed problems. As mother nature begins to disperse dandelions around your lawn, it's time to take control with a custom turf program.
As a part of our custom turf program, we supply pre-emergents and crabgrass preventers. These should be applied before May hits for optimal results. The first step to overcoming these weeds is attacking them before they even grow with pre-emergents.
Our landscaping contractors will come and assess your lawn's composure to recognize what it needs. Then, they can provide a seven round turf application program that prevents against fungus, insects, and weeds. This custom turf application can help stop the troublesome weeds before they begin to do damage.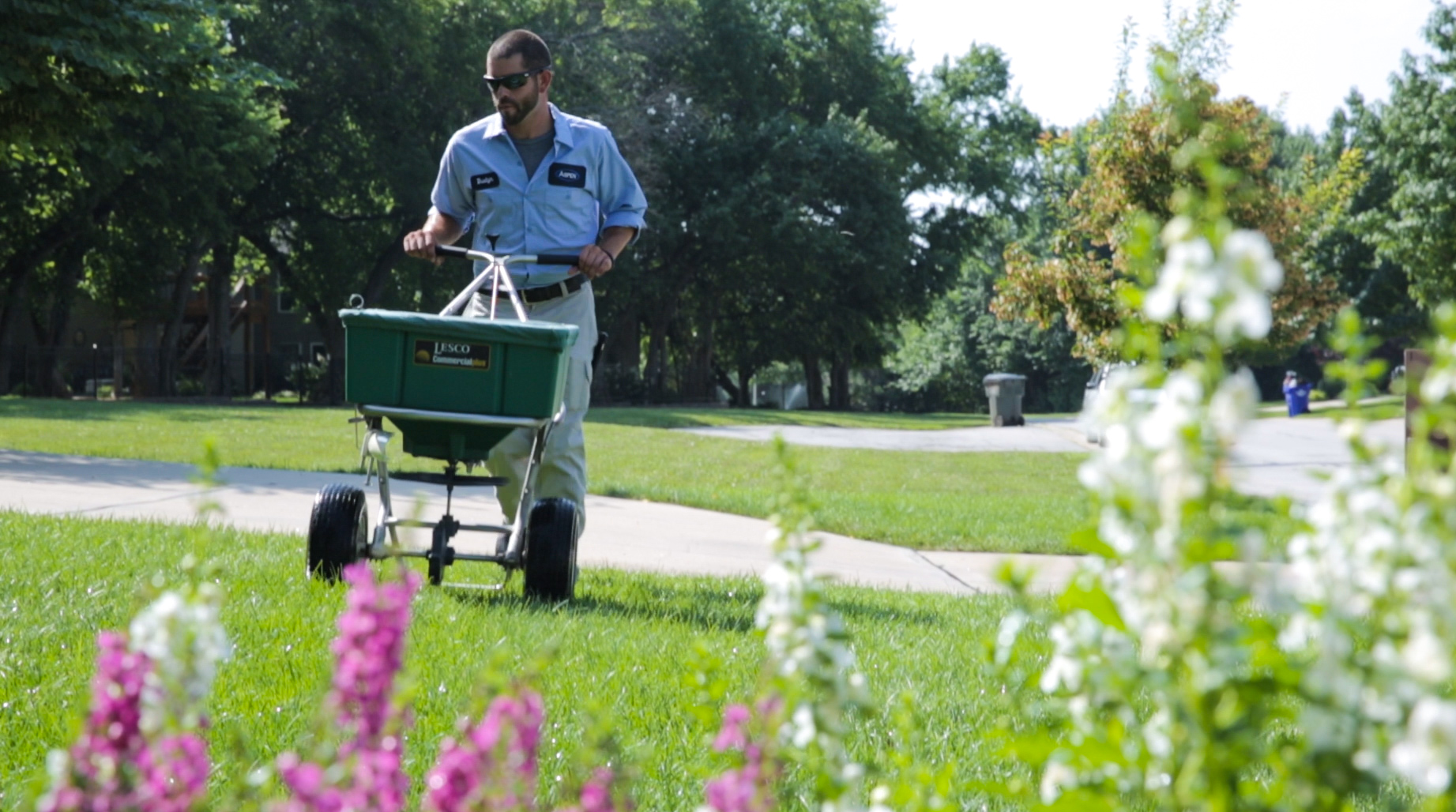 Talk to a landscaping contractor to learn about our custom turf programs
Our landscaping contractors at Aspen are here at your request for all lawn treatment services. They are here to make sure there is a flow of communication between Aspen's services and how you want your lawn to appear. We want to make sure we are performing to our expert abilities.
A landscaping contractor is there to help you. Considering everyone's lawn is different, a landscaping contractor will survey your lawn to understand the lawn's health and composure. Custom treatments to prevent weeds will be applied by a landscaping contractor in accordance with the uniqueness of the lawn.
We supply professional lawn care services to prevent against weeds
Our landscaping contractors are here to provide professional lawn care services to prevent against the annoyance and damage of weeds. With Aspen's weed control services in Lenexa, Overland Park, Kansas City, and more – We can guarantee your lawn will be free of weeds all year round.
At Aspen, you're not just another customer. We supply professional lawn care services to accompany each of our customer's needs and wishes. We want to change the way custom turf programs and lawn treatment services are viewed. Your lawn's health and appearance are important to us.