The scorching spring and summer heat are upon us. This means your lawn is about to fry in the sweltering sun's rays. But, don't fret. At Aspen, we are your go-to sprinkler service providers in Overland Park and Kansas City. We pride ourselves on transforming your brown, dead grass into healthy, green grass.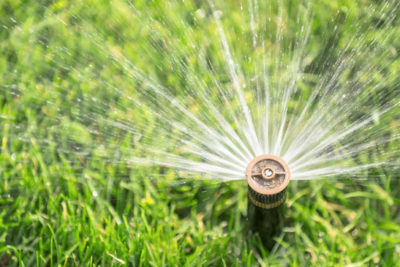 What our sprinkler system in Overland Park can do for you
Our sprinkler service in Overland Park, Kansas City, Leawood, and many numerous Johnson County areas is one that can't be beaten. Our team of expert sprinkler contractors are here to help you.
Communication: We begin and end with effective and continuous communication. We want you to be in the loop on what our sprinkler service is providing. Therefore, from the initial meeting to whenever you may need assistance, we are here to help.
Sprinkler turn on: A professional sprinkler contractor from the Aspen team will come to your home to set up and turn on the sprinkler system in Overland Park. They will check to make sure the sprinkler system is running adequately and is covering all areas that need hydration.
Supportive Maintenance: If anything ever happens to your sprinkler, just give us a call. We will be there as quickly as possible to fix the sprinkler system. Our helpful team members will perform a full system check before they leave to assure everything is working properly.
Winterization: The frigid winter weather can be detrimental to your sprinkler system. Our contractors are there to blow out the water from the pipes to make sure they don't freeze as the temperature drops.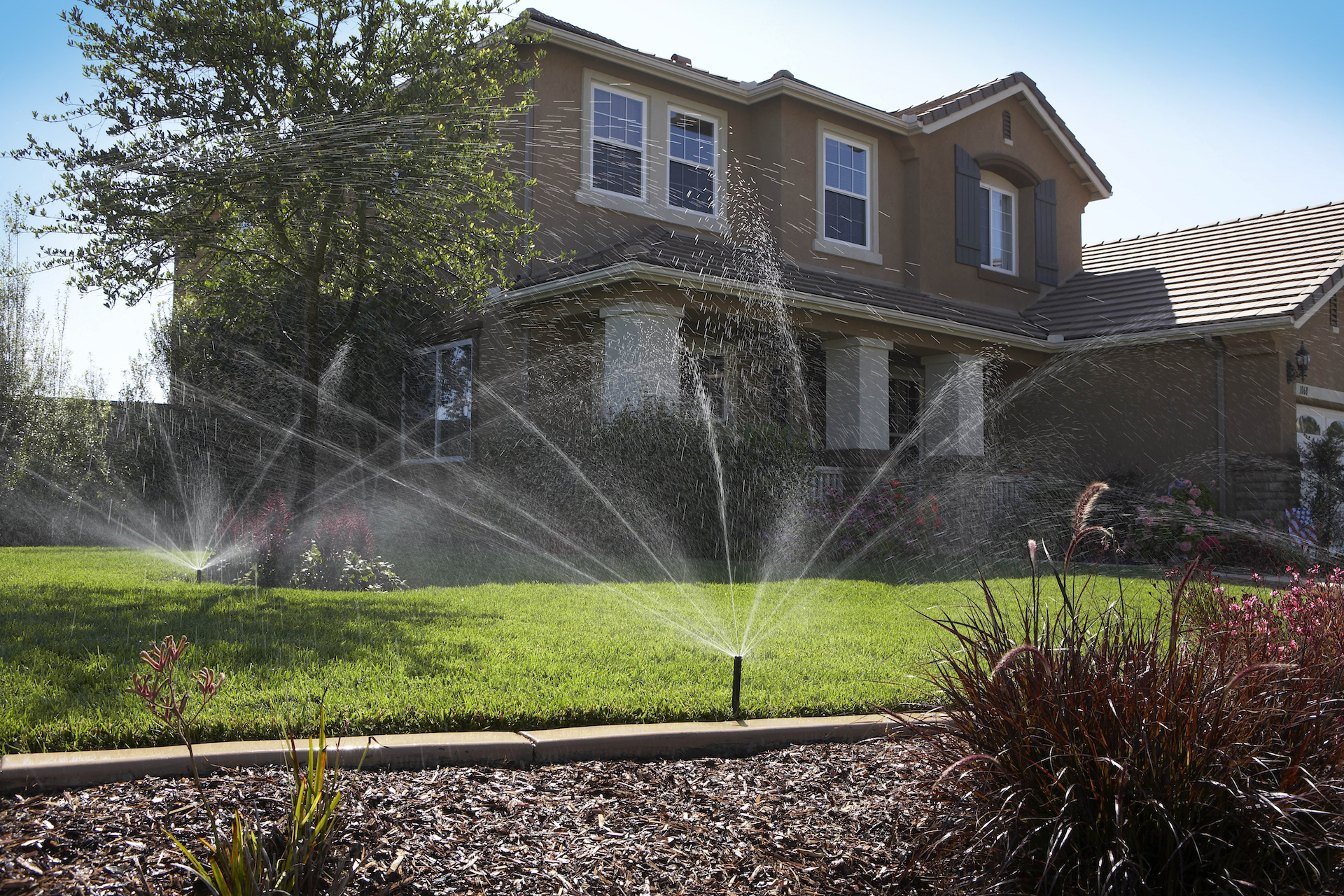 Know your sprinkler service provider
At Aspen, we don't hide any secrets from our customers. We have paired up with the best in the profession. Our sprinkler components are provided to us through trustworthy businesses that are experts in the sprinkler system industry.
Hunter: Hunter provides us with pop-up sprinklers along with in-ground sprinklers. These sprinkler systems in Overland Park are durable and reliable. They are made to withstand the test of time. These sprinkler systems are ecologically friendly, as the water pressure models are effectively regulated.
Rain Bird: The 500 series rotors are useful for moderate to large lawns. They can reach up to 50 feet of surface area with an even-spray pattern. Ran Bird products are durable, sturdy, and are heavily wind resistant. They allow for precise sprinkler settings, presenting no dry spots.
Febco: Febco products are our backflow sprinkler service products. The Febco 850, 860, and 765 block hazardous pollutants that could potentially enter the water supply. This allows for a healthy, eco-friendly water supply to sprinkle onto your lawn.
Aspen is your go-to for all of your sprinkler service needs. Recieve a free quote today!