Aspen's custom turf applications in Overland Park KS is a perfect solution if you have a new home or a lawn that needs some love.
It's not uncommon for yards to need extra maintenance throughout its lifetime. Especially if you want to maintain a lusciously, full, green appearance. The solution? Contact a professional to survey your lawn to make the right recommendation. At Aspen Lawn, we commonly suggest custom turf applications in Overland Park, Kansas City, Leawood and surrounding areas.
1. We have to survey the composition of your lawn.
Aspen's technicians take the time to analyze and study your lawn to make service recommendations for the optimal, aesthetically beautiful lawn based on our professional opinion.
2. We travel to your home to apply 7 rounds of fertilizer over the course of the season.
Each of the 7 times they visit during the season, they will let you know what treatment they performed and what results you can expect. Aspen's turf program includes seven rounds of fertilizer, optional preventative and curative fungicide treatments, insect prevention and treatment.
If you have a yard with grass, you have the potential to benefit from custom turf applications in Overland Park KS. It's as simple as that! What it really boils down to is the condition of your lawn or the situation you're facing to determine which lawn fertilizer services you will need. Here are a few examples.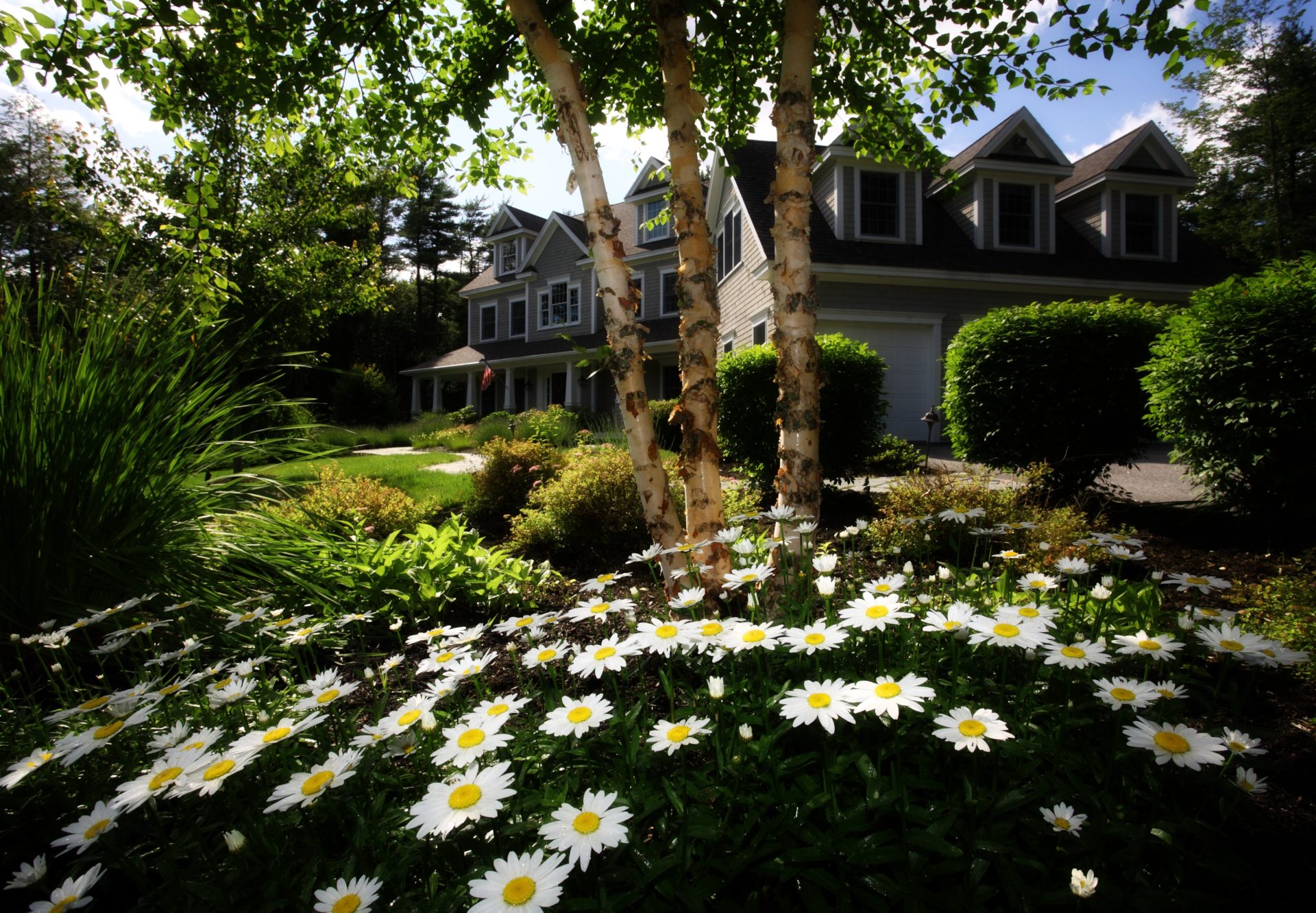 1. Newly built homes
Everyone knows brand new homes will have a shortage of grass – if any at all!  We get it, you have this brand new, beautiful home and the curb appeal is diminished by the lack of green grass.
Contact Aspen Lawn for a layer of seeding to help boost the look of your lawn. We use the highest rated grass seeds to provide excellent density, drought tolerance, and disease resistance. We also offer verticutting so your seeds will germinate properly.
2. If you can't get rid of those weeds!
Everyone can relate to this. During the warmer months, weeds start popping up in our lawns. Not only are they an eyesore but they hinder the overall health of your lawn. Lawns with weeds are less appealing to play on or even walk across.
Aspen Lawn & Landscape will provide weed control services in Overland Park, KS, all year-round. We use weed control products that are safe for lawns. We're environmentally conscious and always take into consideration if children or pets will be playing on the lawn.
 3. If your lawn needs a new life.
Is your lawn looking sparse? Perhaps a little on the dry side? Have no fear, at Aspen, we are the experts to bring your lawn back to life. To its gloriously green and luscious days.
Most commonly, we recommend custom turf applications for your lawn in Overland Park KS. However, we have found the best results come from a combination of turf applications and watering your lawn using a sprinkler system.
Need a sprinkler system? We offer year-round sprinkler system service in Overland Park KS to get your lawn in tip-top shape!
What are you waiting for? Contact a professional for year-round service. Use our free quote tool or contact us with questions.